Washtenaw County 1st Grade to College Savings Accounts
Race and Zip code should not determine which young people in our community can afford a high quality post-secondary education. The Washtenaw College Savings Program can help.
What is the Washtenaw College Savings Program?
The program will provide a 529 Childhood Savings Account for every public school first grader in Washtenaw County to encourage savings for college at age 6 and beyond.
The goal is every year, every first grader in public school in Washtenaw County is automatically enrolled in the state's 529 Childhood Savings Account. If the student is from a family with a low income, the investment would start at $500.
There are an estimated 3,600 6 year-olds in Washtenaw County on an annual basis and about 1/3 of them are in low-income families. We estimate the annual cost for the 529 accounts is about $660,000, excluding staff support.
Increasing college expectations - Savings for post-secondary education foster a college-bound identity in children, where they see themselves as someone who will go to college!
Increase the number of students completing post-secondary programs. Children with dedicated college savings are 4 times more likely to complete a degree by age 26.
Bring parents into the financial mainstream. Automatically opting children into CSAs provide parents a platform to begin saving, possibly leading to their own account ownership and take-up of supports such as free financial coaching. (TBD)
Great idea you say, but how do we pay for it and sustain it?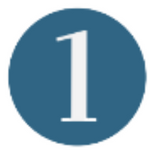 Seed Funding
Washtenaw County is seeding the program for 1st-8th graders over 4 years. Funding partners sought to continue the investment with new 1st graders each year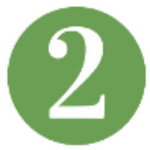 P-Card Contribution
Partners can work with banks to commit exchange fees and/or interest rates to the K2C fund. Model programs include Long Beach, CA.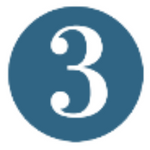 Rewards Card Use
National partners such as Kroger, will commit a percentage of reward card use to individual 529 accounts, providing another pathway to grow 529s over time.
These three steps will allow for funding for low-income households, while providing tools for any family to grow their child's 529 account from ages 6-18.
There are approximately 54 CSA programs serving 382,000 children in 32 states. In Michigan programs exist in Lansing, Barry County, Newaygo County, Buchanan School District, Sanilac County, Madison Public Schools and Muskegon County,
U of M Professors William Elliot and Trina Shanks have shared best practices to help guide development of a program in Washtenaw County:
Auto-enrollment in the 529 program allows all students access to a key tool to saving for college
Providing a starting balance for low-income students helps kick-start saving
529 accounts accrue interest at a higher rate than traditional savings accounts and allow for development of a college-bound identity
Part-time or full-time staff will assist families as the program grows
Adding curriculum around financial asset building supports the entire family
Steps to Getting started:
Connect with potential partners and commitment from program leads
Develop a Steering Committee
Test out the details with parents
Explore P-Card and rewards programs
Engage with our communities
Finalize details of program including committed partners and/or funders
Explore partners for financial education component
Launch program in spring of 2021
ADA & Accessibility
Our School Strives To Ensure Our Website Is Accessible To All Our Visitors
Washtenaw ISD is committed to providing a website that is fully accessible and we are currently in the process of developing a new website to better meet the needs of our customers. Our new website will include improvements to ADA compliance and accessibility, and during this transition, we remain committed to maintaining our existing website's accessibility and usability.
Non Discrimination
It is the policy and commitment of the Washtenaw Intermediate School District not to discriminate on the basis of race, color, religion, national origin, sex, disability, age, height, weight, familial status, marital status, genetic information, sexual orientation or any legally protected characteristic, in its educational programs, activities, admissions, or employment policies in accordance with Title IX of the 1972 Educational Amendments, executive order 11246 as amended, Section 504 of the Rehabilitation Act of 1973 and all other pertinent state and Federal regulations.
Non Discrimination Information
Title IX Coordinator
ADA and Title IX Coordinator
Brian Marcel
Associate Superintendent
1819 S. Wagner Road
Ann Arbor, MI 48103
(734) 994-8100 ext. 1402
Cassandra Harmon-Higgins
Executive Director, HR & Legal Services
1819 S. Wagner Road
Ann Arbor, MI 48103
(734) 994-8100 ext. 1311