Information for Parents
A Parent's Guide to School Based Medicaid Services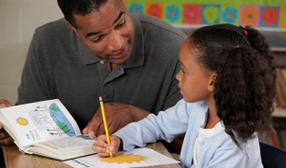 Parent Consent to Treat and Bill (English)
Parent Consent to Treat and Bill (Translatable)
Medicaid Services Brochure
The mission of Washtenaw Intermediate School District is to promote the continuous improvement of achievement for every student while providing high quality service to our customers through leadership, innovation and collaboration.
What School Districts Participate?
Ann Arbor Public Schools
Chelsea School District
Dexter Community Schools
Lincoln Consolidated Schools
Manchester Community Schools
Milan Area Schools
Saline Area Schools
Washtenaw Intermediate School District

Whitmore

Lake Public Schools
Ypsilanti Community Schools
Who can I contact for more information?
If you have questions about the School Services Program, contact the Medicaid Office at Washtenaw Intermediate School District.
Lana Stiebe
Medicaid School Services Specialist
(734) 994-8100 x1548
What is the Medicaid School Services Program?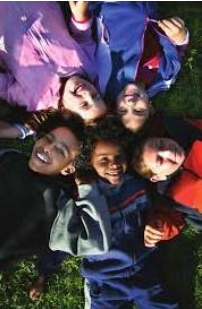 Since 1993, the State of Michigan has participated in a federal program called School Services Program (formerly School Based Services). The program assists school districts by providing partial reimbursement for medically related services that are listed on a student's Individualized Education Program (IEP) or Individualized Family Service Plan (IFSP).
In 2019, a new program, Caring 4 Students, was added to expand the School Services Program to general education students who have a 504 Plan, Health Care Plan, Plan of Care and/or a need for crisis intervention. Although this partial reimbursement is available only for students who are Medicaid eligible, these services are provided to all students regardless of their Medicaid eligibility status.
The Michigan School Services Program is under the direction of the Michigan Department of Health and Human Services.
No. Services are provided to students while they are at school at NO cost to the
parent/guardian
Will it impact my family's Medicaid benefits?
No. The School Services Program does NOT impact a family's Medicaid services, funds or limits. Michigan operates the School Services Program differently than the Family Medicaid Program. The School Services Program does not affect your family's Medicaid benefits in any way.
What type of services does the School Services Program cover?
• Crisis Interventions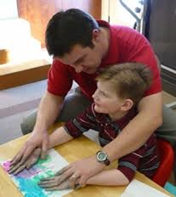 • Nursing
• Psychological/Social Work/Counseling
• Occupational Therapy
• Physical Therapy
• Speech and Language
• Orientation & Mobility
• Assistive Technology Services
• Evaluations
• Developmental Testing
• Case Management
• Personal Care
• Special Education Transportation
How can I help assure my school district receives benefits from the School Services Program?
School districts have been participating since 1993, but recently Federal regulations changed to require that the
parent/guardian…
be fully informed about the School Services Program.
provide consent to treat and provide intervention and support services to your child within the school day.
provide consent to bill Medicaid for medical, behavioral and mental health services provided to your child within the school day.
understand that consent is voluntary and can be revoked in writing at any time.
You can help your school district and your child by providing your written consent, which allows continued participation in the School Services Program and offers funding to provide services for all children.
Help support the services
your child receives.
Help Us Help Them.
ADA & Accessibility
Our School Strives To Ensure Our Website Is Accessible To All Our Visitors
Washtenaw ISD is committed to providing a website that is fully accessible and we are currently in the process of developing a new website to better meet the needs of our customers. Our new website will include improvements to ADA compliance and accessibility, and during this transition, we remain committed to maintaining our existing website's accessibility and usability.
Non Discrimination
It is the policy and commitment of the Washtenaw Intermediate School District not to discriminate on the basis of race, color, religion, national origin, sex, disability, age, height, weight, familial status, marital status, genetic information, sexual orientation or any legally protected characteristic, in its educational programs, activities, admissions, or employment policies in accordance with Title IX of the 1972 Educational Amendments, executive order 11246 as amended, Section 504 of the Rehabilitation Act of 1973 and all other pertinent state and Federal regulations.
Non Discrimination Information
ADA and Title IX Coordinator
ADA and Title IX Coordinator
Brian Marcel
Associate Superintendent
1819 S. Wagner Road
Ann Arbor, MI 48103
(734) 994-8100 ext. 1402
Cassandra Harmon-Higgins
Executive Director, HR & Legal Services
1819 S. Wagner Road
Ann Arbor, MI 48103
(734) 994-8100 ext. 1311