Progress Park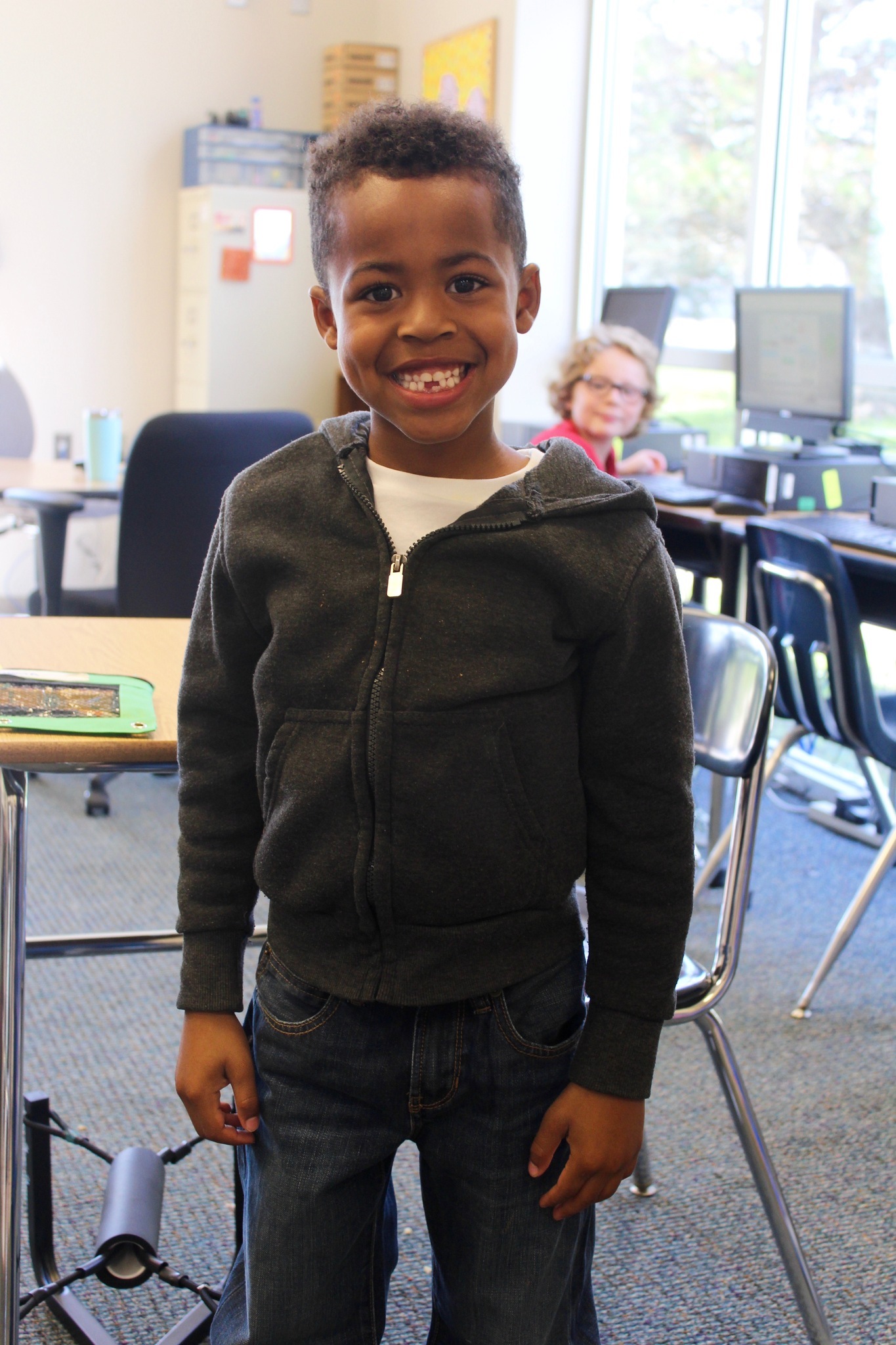 Progress Park is part of the continuum of services provided to Washtenaw county local school districts serviced by the Washtenaw Intermediate School District.
Progress Park serves students with severe behavioral, emotional, and/or mental health needs. A formal referral process is used by local districts, Progress Park, and the WISD when considering whether Progress Park is an appropriate placement for each student. Any initial referral must be the result of the IEP process in the students local district wherein decisions are made to review appropriate placement options.
The referral request must come from the student's local school district.
Progress Park's high staff to student ratio includes classroom teachers, teaching assistants, a behavior specialist and a school social worker, allowing staff to analyze, plan for, implement, and monitor behavior improvement plans for maximum student success. In addition, Progress Park provides speech therapy, occupational therapy, and physical therapy as appropriate and necessary. Our students participate in Art and PE classes as scheduled throughout each week.
A highly structured team approach is in place to address and support students learning and emotional needs, behavioral management, and other issues as necessary and appropriate. Our approach is based upon the internationally accepted tenets of Positive Behavior Intervention Supports (PBIS), a set of beliefs and methods designed to protect student dignity, promote respect and document and encourage progress.
As of the 2016-17 School Year, Progress Park is officially a "Separate Educational Entity" (SEE). This means that each student remains a local district student and Progress Park is a service provider, not a district. All credits earned by a student are recommended by the school staff to the local district in which the student belongs while attending Progress Park. Credits may only be granted by the local district based upon the local district board-approved standards. Progress Park does not graduate students or issue diplomas. Local districts provide diplomas when the necessary credits have been attained. Progress Park staff remain in contact with local districts regarding the students who are served at Progress Park on topics such as progress, transition planning, and other activities.
Address:
3980 Research Park Dr.
Ann Arbor, MI 48108
Phone:
Ph: (734) 994-3340
Fax: (734) 994-3341
Hours:
Full Day: 8:30 am-3:00 pm
Half Day: 8:30 am-11:30 am
ADA & Accessibility
Our School Strives To Ensure Our Website Is Accessible To All Our Visitors
Washtenaw ISD is committed to providing a website that is fully accessible and we are currently in the process of developing a new website to better meet the needs of our customers. Our new website will include improvements to ADA compliance and accessibility, and during this transition, we remain committed to maintaining our existing website's accessibility and usability.
Non Discrimination
It is the policy and commitment of the Washtenaw Intermediate School District not to discriminate on the basis of race, color, religion, national origin, sex, disability, age, height, weight, familial status, marital status, genetic information, sexual orientation or any legally protected characteristic, in its educational programs, activities, admissions, or employment policies in accordance with Title IX of the 1972 Educational Amendments, executive order 11246 as amended, Section 504 of the Rehabilitation Act of 1973 and all other pertinent state and Federal regulations.
Non Discrimination Information
ADA and Title IX Coordinator
ADA and Title IX Coordinator
Brian Marcel
Associate Superintendent
1819 S. Wagner Road
Ann Arbor, MI 48103
(734) 994-8100 ext. 1402
Cassandra Harmon-Higgins
Executive Director, HR & Legal Services
1819 S. Wagner Road
Ann Arbor, MI 48103
(734) 994-8100 ext. 1311