Speaker Series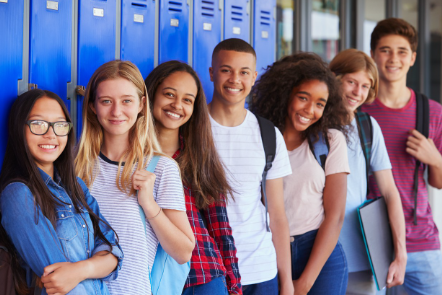 The Tri-County Culturally Responsive Mathematics speaker series is a collaboration between Oakland Schools, Washtenaw ISD's Responsive Teaching Institute, and Wayne County RESA. The project is designed to provide opportunities for math teachers across our three counties and the state to learn how to engage all students in meaningful culturally responsive mathematics, to increase engagement and relevance for all students.
The series explicitly names components of CRM teaching and tasks and examines local instructional resources to identify teacher/student access to Culturally Responsive math tasks. To continue the Speaker Series learning, a writing cohort and focus group discussions are offered, as well. The goals of this series are to develop a shared understanding of culturally responsive mathematics instruction, explore ideas of how to nurture and develop students' mathematical identities, and learn how to enhance/transform current mathematics practices and tasks to become more culturally responsive.
Dr. Jennifer Banks
Director of Instruction, Washtenaw ISD
Yarisha Johnson
Education Improvement Consultant - Mathematics, Oakland Schools
Cherron Ramsey
Math Consultant, Wayne RESA

ADA & Accessibility
Our School Strives To Ensure Our Website Is Accessible To All Our Visitors
Washtenaw ISD is committed to providing a website that is fully accessible and we are currently in the process of developing a new website to better meet the needs of our customers. Our new website will include improvements to ADA compliance and accessibility, and during this transition, we remain committed to maintaining our existing website's accessibility and usability.
Non Discrimination
It is the policy and commitment of the Washtenaw Intermediate School District not to discriminate on the basis of race, color, religion, national origin, sex, disability, age, height, weight, familial status, marital status, genetic information, sexual orientation or any legally protected characteristic, in its educational programs, activities, admissions, or employment policies in accordance with Title IX of the 1972 Educational Amendments, executive order 11246 as amended, Section 504 of the Rehabilitation Act of 1973 and all other pertinent state and Federal regulations.
Non Discrimination Information
ADA and Title IX Coordinator
ADA and Title IX Coordinator
Brian Marcel
Associate Superintendent
1819 S. Wagner Road
Ann Arbor, MI 48103
(734) 994-8100 ext. 1402
Cassandra Harmon-Higgins
Executive Director, HR & Legal Services
1819 S. Wagner Road
Ann Arbor, MI 48103
(734) 994-8100 ext. 1311