December 14, 2021
Next Washtenaw ISD Superintendent Appointed by Board of Education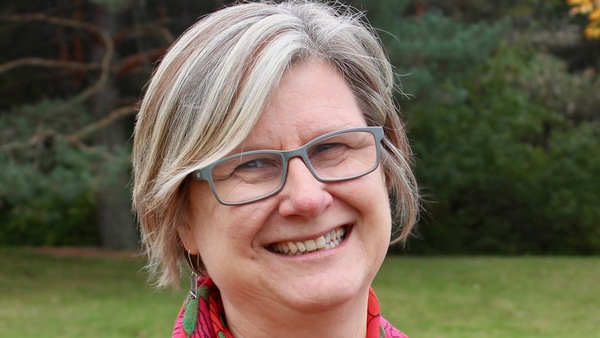 Washtenaw County, Mich. – On Tuesday, December 14, 2021, the Washtenaw Intermediate School District (WISD) Board of Education voted unanimously to appoint Naomi Norman the district's next superintendent at their final meeting of the calendar year. Norman has been serving as Interim Superintendent since June 2020, when previous superintendent, Dr. Scott Menzel, took the superintendency at Scottsdale Unified School District in Arizona.
"I am extremely grateful to continue serving Washtenaw ISD as its next superintendent. My heart and soul are here with this community," shared Norman. "I am committed to providing an inclusive and equitable school community where students across our county thrive and are seen for their genius and where educators are embraced and can soar."
The WISD Board of Education began discussions about the superintendent search process in January 2020, when Dr. Menzel announced his transition to Scottsdale, AZ. When the pandemic hit Michigan's schools in March 2020, the district's three Assistant Superintendents proposed an interim leadership plan to the Board of Education that would allow for continuity and stability at a time of worldwide upheaval with Norman stepping into the Interim Superintendent role. The Board anticipated the Interim Superintendent would not be eligible to be considered for the permanent Superintendent position, but that view changed as the pandemic raged on. The Board of Education rated Norman as highly effective in July 2021."
Naomi brings the educational experience and deep community roots our district needs as we enter our next chapter," said Steve Olsen, WISD Board President. "Her vision for equitable and inclusive schools that uplift the unique gifts of each and every student is what we need and it is what our community has expressed to us. The Board of Education enthusiastically welcomes her into this permanent role, and we believe her vision will change the status quo for all students, including and especially for our students of color, students in poverty, and students with disabilities."
Norman opened her interview at the board meeting by sharing the personal and educational experiences that shaped the path to the leader she is today. She shared her story as one of the first elementary children in St. Paul, MN, to be part of the voluntary desegregation program where she was bused to a racially diverse school. She then moved to Michigan's Upper Peninsula near the Keweenaw Bay Indian Community and their native culture and traditions, where her single, immigrant mother struggled to support her four children. Norman spoke of the many cold winters she faced without heat as a young person in poverty in rural northern Michigan before moving to Ann Arbor to attend the University of Michigan. She started her career at Washtenaw ISD as a summer temporary staff person in the Instructional Materials Center and moved up through the district in her 27 years of service.
"These experiences were pivotal for me because when we talk about students on free or reduced-price lunch or students home alone while parents are working, I know that life. These diverse experiences and growing up alongside different perspectives has provided me insight. It is important to me to see people and our students for who they are and what they have experienced, and not as their labels," Norman shared. "I do not believe it is acceptable to have an education system that leaves some schools and some children without the support they need, and I will fight hard for the children in this community."
Norman spoke of her vision for Washtenaw ISD and her leadership style, which included leading with humility and an open heart, building more intentional relationships and partnerships that will challenge the status quo of education and create more inclusive schools that equitably serve students, and leaning into a distributive leadership within the district, across Washtenaw County, and in the state. In addition to her vision and leadership, she outlined actionable areas of work for the district's immediate future, such as more closely working with local school districts to identify areas where the ISD can better support them, working on the district's organizational culture and equity team development, and tackling some of the biggest challenges facing Michigan's schools right now, like the staffing shortage and inequitable funding.
Norman continued, "As Superintendent, my goal is for each child in our community to thrive, learn, be seen for the genius inside of them, and be valued for their uniqueness."
Norman will formally assume the Superintendent position beginning January 1, 2022, contingent upon contract negotiations with the Board of Education over the district's winter break.
ADA & Accessibility
Our School Strives To Ensure Our Website Is Accessible To All Our Visitors
Washtenaw ISD is committed to providing a website that is fully accessible and we are currently in the process of developing a new website to better meet the needs of our customers. Our new website will include improvements to ADA compliance and accessibility, and during this transition, we remain committed to maintaining our existing website's accessibility and usability.
Non Discrimination
It is the policy and commitment of the Washtenaw Intermediate School District not to discriminate on the basis of race, color, religion, national origin, sex, disability, age, height, weight, familial status, marital status, genetic information, sexual orientation or any legally protected characteristic, in its educational programs, activities, admissions, or employment policies in accordance with Title IX of the 1972 Educational Amendments, executive order 11246 as amended, Section 504 of the Rehabilitation Act of 1973 and all other pertinent state and Federal regulations.
Non Discrimination Information
ADA and Title IX Coordinator
ADA and Title IX Coordinator
Brian Marcel
Associate Superintendent
1819 S. Wagner Road
Ann Arbor, MI 48103
(734) 994-8100 ext. 1402
Cassandra Harmon-Higgins
Executive Director, HR & Legal Services
1819 S. Wagner Road
Ann Arbor, MI 48103
(734) 994-8100 ext. 1311