November 30, 2022
Expanding Access to Diverse Stories: WISD's Diverse Lending Library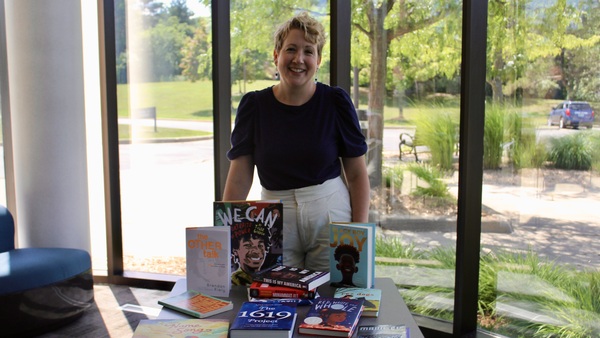 Diverse can mean many different things, but in a literary context, local educators in Washtenaw County were eager for more stories focused on "characters of different lifestyles, races, genders, and ethnicity." With this definition in mind, Washtenaw ISD's Diverse Lending Library was formed.
The Diverse Lending Library is a specialized project created for educators across Washtenaw County. Developed as a system for collecting and sharing diverse books available for teacher and classroom use, the Diverse Lending Library's inventory mostly consists of donated books from individuals and other groups.
Melissa Brooks-Yip is one of the lead founders of the Diverse Lending Library, and she has been working at WISD for more than 10 years providing literacy coaching and instructional support. During her time at the district, she has worked to help students and teachers develop their own classroom's diverse libraries. She expanded upon this goal when she started working on the Diverse Lending Library at WISD. Working together with Candice Huddleston (Whitmore Lake Public Schools) and Rhoshawda Miller (Ypsilanti Community Schools), Brooks-Yip and the group created the Diverse Lending Library, a project focused on finding and making diverse books available in the county. Although the project is led by this group, it was created in honor of one teacher, Caroline Jacob (Ypsilanti Community Schools), whose work shaped the creation of the Diverse Lending Library. Through communication and guidance of literacy researcher Dr. Laura Jiménez at Boston University and local scholar Dr. Shayla Griffin, Melissa and the team developed a set of protocols to evaluate books.
To do this, they first had to consider what diverse books meant, and then they had to provide guidance on how to pick a high-quality book. This led to their determination of "diverse" meaning characters of different lifestyles, races, genders, and ethnicity, and a quality evaluation process that involved recruiting others to help give feedback on books. Another aspect of their evaluation process includes ensuring that the books were written by people the story is about, so that the authors could be the ones to tell their own stories. Most importantly, the Diverse Lending Library is meant to be a way for teachers to know what books are out there and have access to them. This way, educators have a reliable resource for finding a diverse selection of books for the classroom.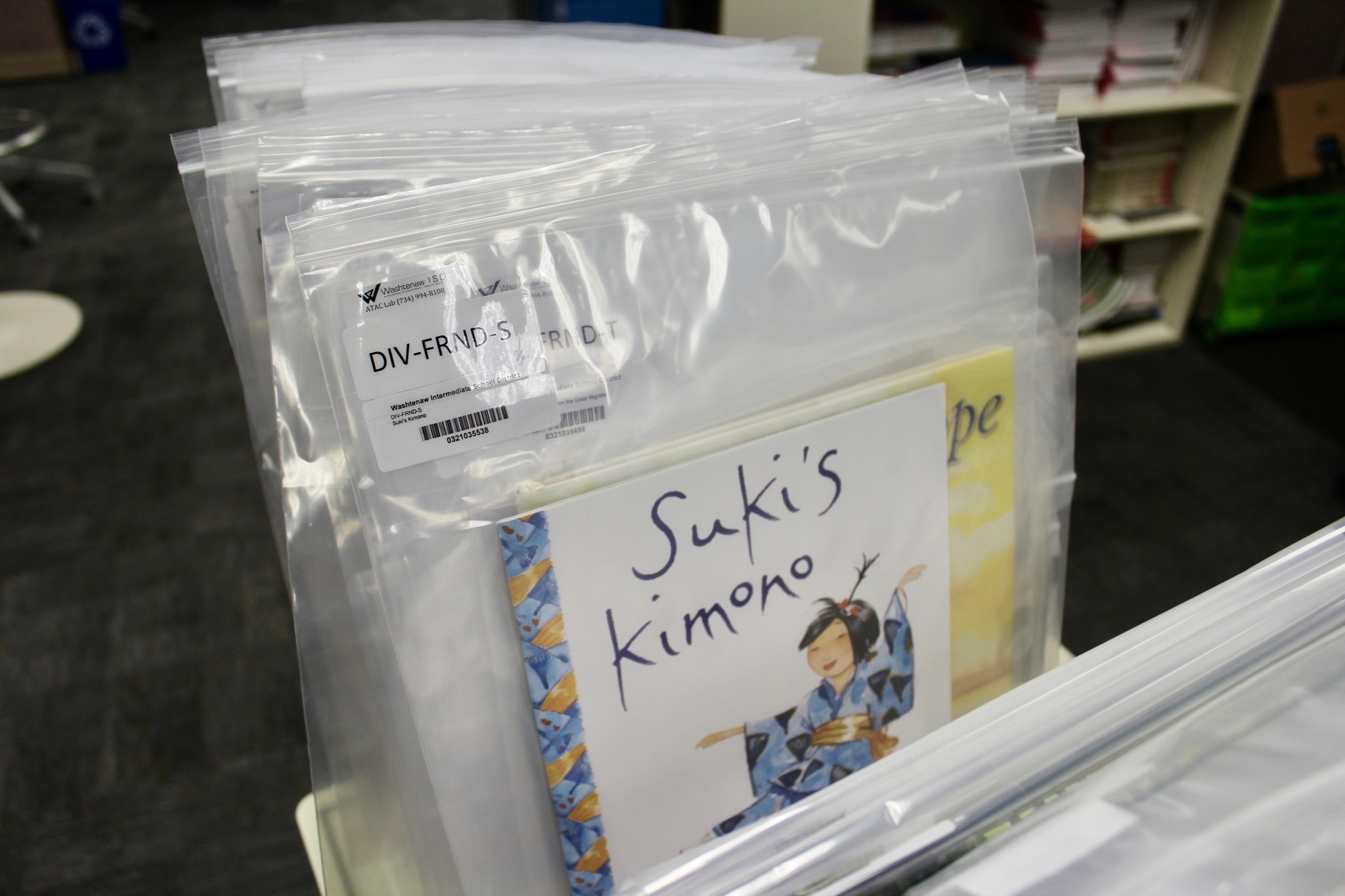 Melissa's favorite part of the library is that it has quality titles, is free to use, and is accessible. It's so accessible and beneficial that the library continued to thrive during the pandemic. Even when some work was on pause or happening virtually, that didn't stop Melissa from continuing the check-out process at her own house. Teachers would stop by to drop-off and pick-up books at the new temporary Diverse Lending Library. During the pandemic, the library expanded its collection to include read aloud books, which many elementary teachers requested for virtual instruction.
Future goals include growing the Diverse Lending Library so it can provide additional titles to educators and classrooms, and also so it represents more people, races, cultures, ethnicities, and abilities. Melissa also hopes it continues to exemplify what "diverse" stories look like, as she shows off existing books in the collection like Warcross by Marie Lu and Sonia Sotomayor by Jonah Winter. The library organizes books by grade bands, with the main groups being for elementary school, middle school, and high school.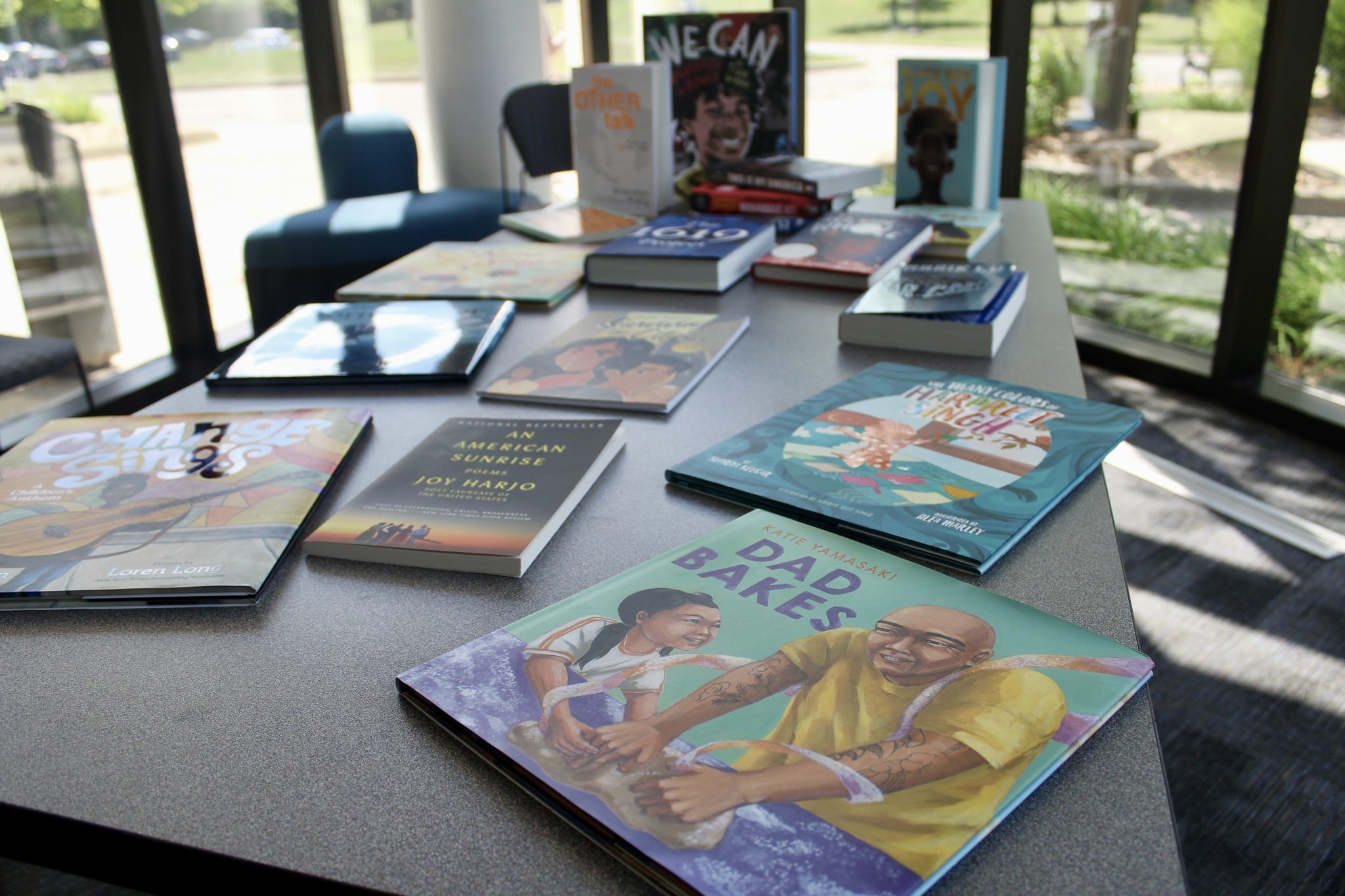 Melissa states that she hopes that access to books and checking them out will be made easier for teachers in the future. Until then, teachers and building principals can request books through the WISD's website (www.washtenawisd.org) by visiting the "Staff" resources webpage and navigating to the "WISD Online Catalog." It's important that teachers know about this project and can find diverse books easier with it. Melissa and the Diverse Lending Library team will continue working hard on expanding and organizing the library. You can follow their progress with her Twitter handle, @melyiplit.
ADA & Accessibility
Our School Strives To Ensure Our Website Is Accessible To All Our Visitors
Washtenaw ISD is committed to providing a website that is fully accessible and we are currently in the process of developing a new website to better meet the needs of our customers. Our new website will include improvements to ADA compliance and accessibility, and during this transition, we remain committed to maintaining our existing website's accessibility and usability.
Non Discrimination
It is the policy and commitment of the Washtenaw Intermediate School District not to discriminate on the basis of race, color, religion, national origin, sex, disability, age, height, weight, familial status, marital status, genetic information, sexual orientation or any legally protected characteristic, in its educational programs, activities, admissions, or employment policies in accordance with Title IX of the 1972 Educational Amendments, executive order 11246 as amended, Section 504 of the Rehabilitation Act of 1973 and all other pertinent state and Federal regulations.
Non Discrimination Information
Title IX Coordinator
ADA and Title IX Coordinator
Brian Marcel
Associate Superintendent
1819 S. Wagner Road
Ann Arbor, MI 48103
(734) 994-8100 ext. 1402
Cassandra Harmon-Higgins
Executive Director, HR & Legal Services
1819 S. Wagner Road
Ann Arbor, MI 48103
(734) 994-8100 ext. 1311