May 5, 2023
WISD Celebrates 2023 Prom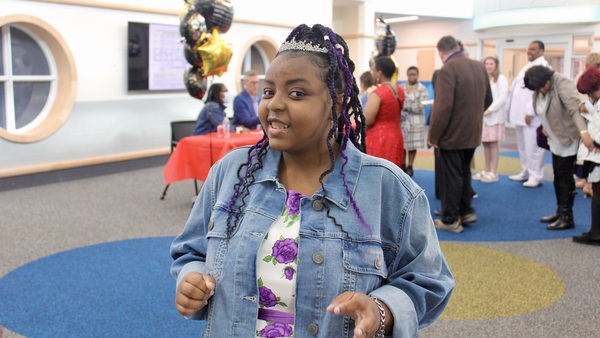 This year's annual WISD Prom fell on May 4th at the new High Point School. The dance floor was full and the party was going strong as students and alumni came together. This year's Red Carpet theme brought smiles to faces on this special night. Every attendee entered the dance floor on a red carpet with flash photography, cheers and applause from WISD staff. Every WISD student ages 18-26 is invited to the Prom, and WISD also invites over 400 alumni annually - an invitation extended for life. Prom for graduating students is free, and is only $10 for all other students and alumni.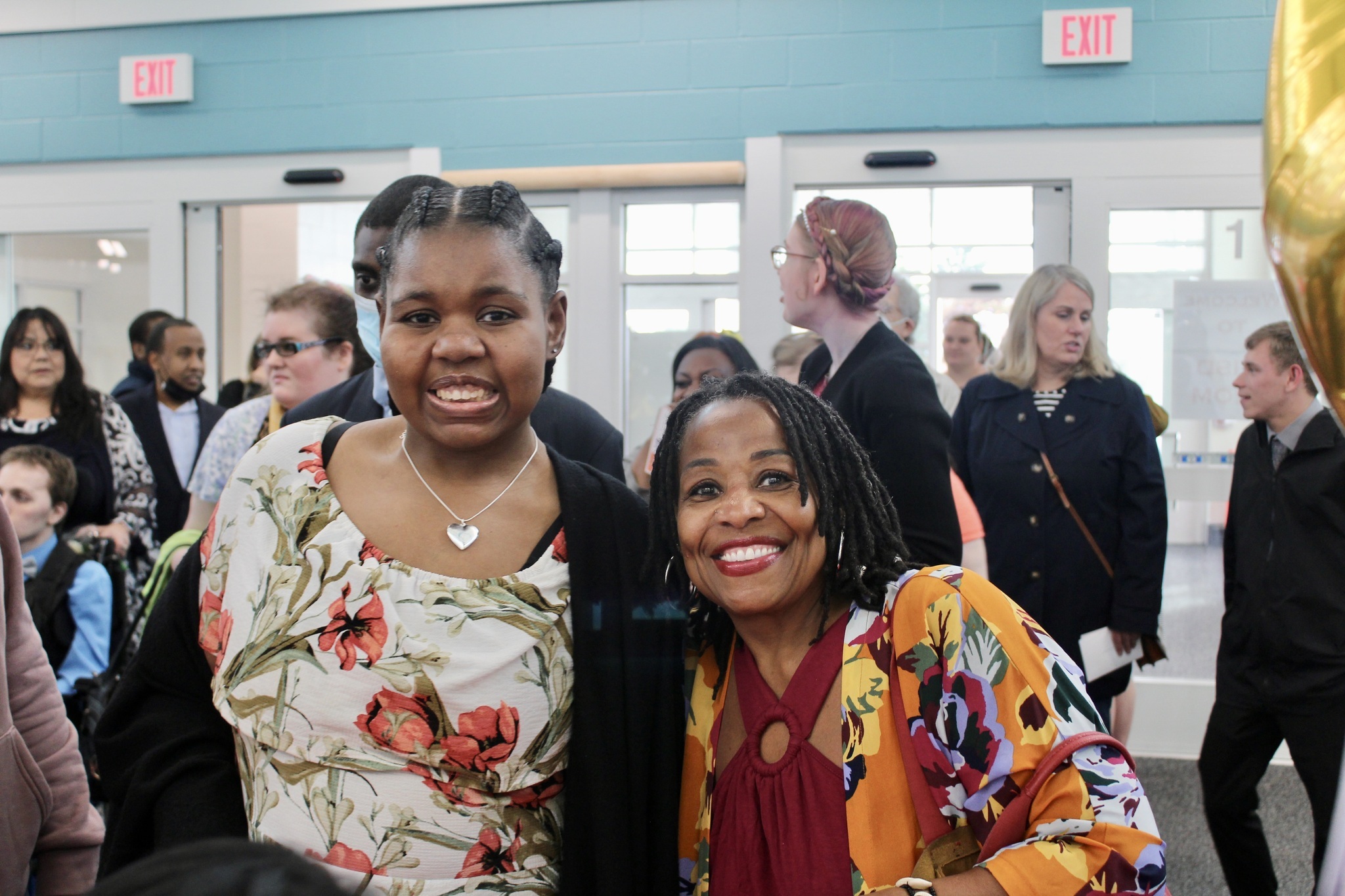 "It is important for High Point to hold an event like Prom because, for some of our students, this is their big social event of the year. This is also why all alumni are invited back," shared Becky Ralls, Young Adult Principal. On average about 130 students and alumni attend each year. Making Prom a reality takes months of careful and meticulous planning and preparation from current staff and even past staff who volunteer. The goal of this event is to provide a chance for both students and alumni to become involved with a special event in an accessible way.
Jacqualine Martindale, the mother of a past WISD graduate Mattie, talked about how her daughter has been coming back to Prom since 2000. "Mattie loves to come back and see her friends and teachers," exclaimed Jacqualine. The oldest senior to attend prom was honored by the Dj and celebrated with everyone.
Prom is a no-parent/guardian zone for the partygoers to let loose, though WISD staff help make sure students are having fun in a safe environment. Prom is a time to mingle with others accompanied by a dance floor, photo booth, DJ, and refreshments. It serves as a major event to the community by creating new connections and providing an opportunity for alumni to reunite with past teachers and friends. Ultimately, WISD's Prom serves as a visual of what society can do to create more accessible events for everyone.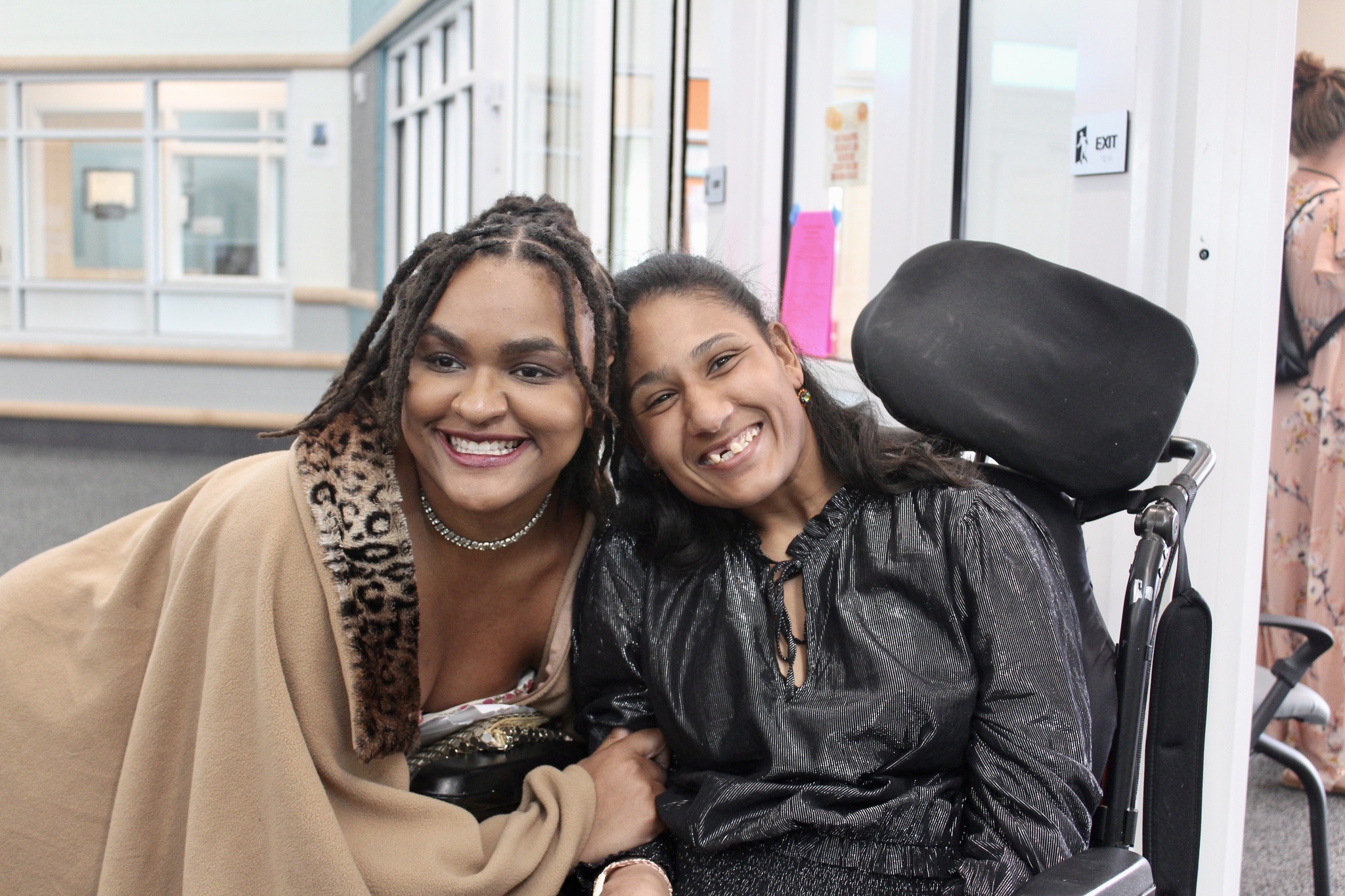 ADA & Accessibility
Our School Strives To Ensure Our Website Is Accessible To All Our Visitors
Washtenaw ISD is committed to providing a website that is fully accessible and we are currently in the process of developing a new website to better meet the needs of our customers. Our new website will include improvements to ADA compliance and accessibility, and during this transition, we remain committed to maintaining our existing website's accessibility and usability.
Non Discrimination
It is the policy and commitment of the Washtenaw Intermediate School District not to discriminate on the basis of race, color, religion, national origin, sex, disability, age, height, weight, familial status, marital status, genetic information, sexual orientation or any legally protected characteristic, in its educational programs, activities, admissions, or employment policies in accordance with Title IX of the 1972 Educational Amendments, executive order 11246 as amended, Section 504 of the Rehabilitation Act of 1973 and all other pertinent state and Federal regulations.
Non Discrimination Information
ADA and Title IX Coordinator
ADA and Title IX Coordinator
Brian Marcel
Associate Superintendent
1819 S. Wagner Road
Ann Arbor, MI 48103
(734) 994-8100 ext. 1402
Cassandra Harmon-Higgins
Executive Director, HR & Legal Services
1819 S. Wagner Road
Ann Arbor, MI 48103
(734) 994-8100 ext. 1311